With so much ambiguity around the future, it can feel agonizing to leave the direction of your care, your finances, and your life to a stranger "assigned to your case."
At Scout Advocacy, we offer our clients a future that's S.A.F.E.
Our interdisciplinary team of professionals work together to exercise sound judgement over short or long periods of time and changing circumstances serving as Power of Attorney and Health Care Representative, Professional Guardian, or Health Care Navigators.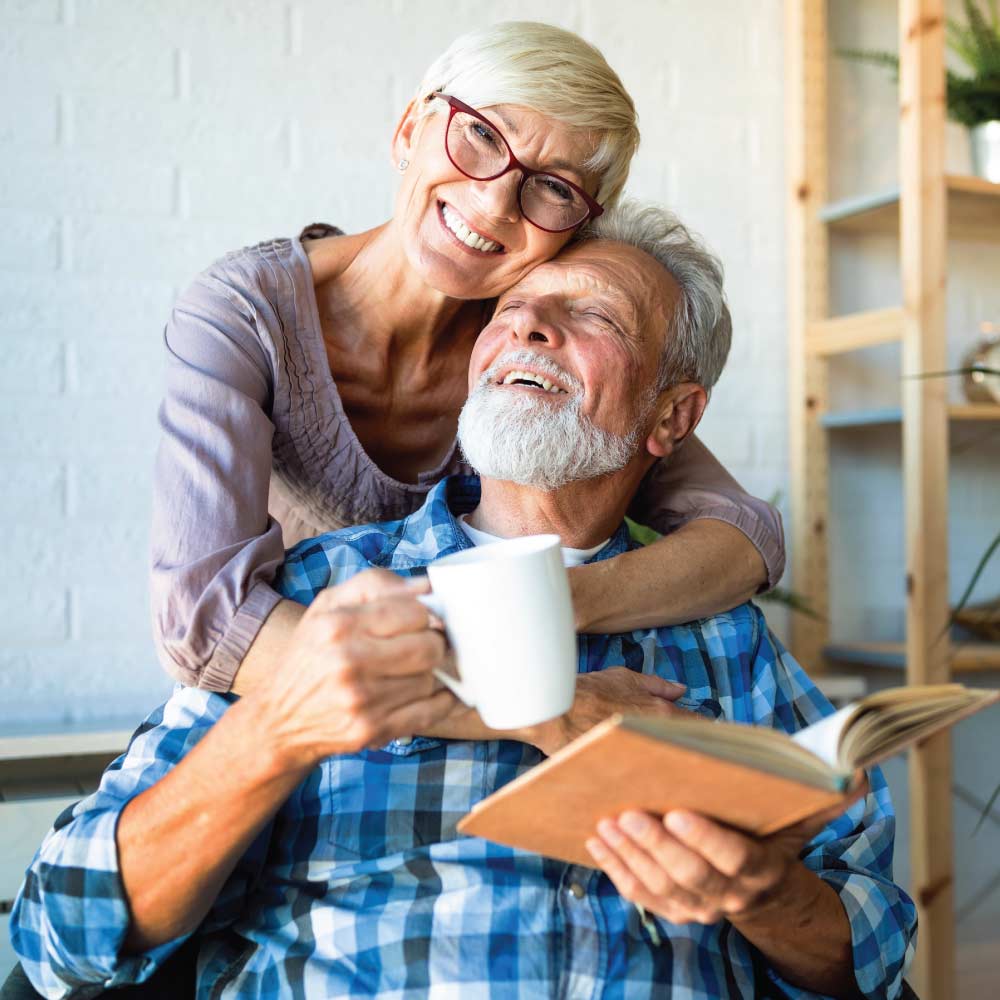 Stability in health care representation
Access to information and best possible care options
"I am pleased to refer clients to Scout Advocacy as I trust these professional advocates without reservation. Not only is this group responsive to the needs of my clients, it also offers my clients the compassionate and caring attention they so deserve. The three founders and directors of Scout Advocacy are persons of great integrity, all of whom have a high level of expertise in dealing with the aging population and persons with disabilities. We are lucky to have such a wonderful group in Central Indiana."
Claire E. Lewis
Elder Law Attorney, Indianapolis
"Scout stands ready to meet you at the intersection of legal, financial, medical, and personal advocacy.
Whether you're planning for yourself or seeking support for a loved one with a life-altering diagnosis, you can trust this multidisciplinary team to help you navigate every step of the way with skill and compassion.
I regularly recommend Scout's exceptional services to clients, colleagues, and my own family.
And they exceed expectations every time."
Anastasia Demos Mills
Attorney, Indianapolis
Jane Malkoff, MSN, RN, NP
Founder & Director of Client Services
Jane is founder of Clarity Care Advocates LLC and Clarity Care Givers LLC and a partner with Ken Bennett and Sara McClammer in Scout Advocacy LLC. Jane has 30 years professional experience working with adults and their families through all stages of planning and the challenges of aging in all environments (primary care medicine, private homes, facilities, and hospitals).
She earned her bachelor's degree in nursing in 1988 from Ball State University, her master's degree in adult health in 1994 from Indiana University, and obtained her nurse practitioner license in 1994. Passion to improve the lives of elders has driven Jane's life and her work.
Read More
Jane is on the board of the Central Indiana Senior Fund, a fund of the Central Indiana Community Foundation and is a community educator in dementia and Parkinson's disease care.
Jane and her husband, Jeff, have two children, Joel and Victor, and live in Noblesville.
Anne is fascinated by the life stories of others and their impact on personal growth, character development, the decisions they make, and the convictions they hold. This curiosity inspired her to pursue a BA in psychology/business administration and, a few years later, a BSN in nursing.
After working in a hospital for seven years with patients who had pulmonary, renal, oncological, and other conditions, and spending several years in home care, she became a Care Consultant in 2018. This role combined knowledge from her prior nursing experience with her practical nature, allowing her to creatively look at the whole picture of health needs to help guide clients to connect with solutions both inside and outside the box.  
Read More
Anne's workplace goal is to make her clients feel their importance as part of the Scout Advocacy family and to partner with them and their families or guardians to improve or maintain their quality of life, however that may look.
For fun, she enjoys spending time with her husband, daughters, family, and friends. Creating, volunteering, and Irish dancing also keep her occupied outside of work.
Terri Skowronek is a full-time fiduciary officer for Scout Advocacy LLC, utilizing her exceptional interpersonal and professional skills to support client fiduciary and advocate needs.
Terri graduated from North Central High School with a major in business and English. She is dedicated to helping the elder community and uses her firsthand experience, having been the youngest of six kids and the caretaker of her parents in later years. Terri also serves as a part-time paralegal for Bennett & McClammer LLP.

Terri and her husband, Tim, live in Indianapolis, along with their three wonderful cats.
Fiduciary Officer & Lead Advocate
Caitlin serves as a Fiduciary Officer and Lead Advocate. After obtaining a Bachelor of Science in Psychology and a Master of Social Work, she felt ready to find a meaningful job that would allow her to make a difference by serving others. Since joining the team at Scout Advocacy, her passion for helping and empowering others has grown. Working as both a Fiduciary Officer and Lead Advocate allows her to identify clients' needs and provide wrap-around services.
Caitlin lives in downtown Noblesville with her cat, Louie. If you're ever in the area, you might catch them going on an evening stroll. Caitlin also enjoys serving as a Big Sister with Big Brothers Big Sisters of Central Indiana.
Suzanne joined Jane Malkoff's family of senior adult services in 2013,  shortly after Jane's original founding of Clarity Care Advocates LLC and Clarity Care Givers LLC.
Earning a BS in Business Administration from Indiana University/ Bloomington, and an MBA in Finance from Butler University, Suzanne entered a long leadership career spanning several industries- where trial by fire, board meetings, and mergers/acquisitions were status quo on any given day.  It was a great learning experience, and created lifelong friendships…but the word "meaningful" was not a strong descriptor of corporate worklife for Suzanne.   
Read More
Joining this amazing group of professionals committed to senior advocacy after leaving corporate America offered the first real opportunity to see meaningful benefits of her work, for Scout Advocacy clientele, their families, and her colleagues.
Suzanne is an avid reader, lifelong learner, and enjoys her pet bird, flying, yoga, hiking, and travelling.
Whether you are preparing for your own future or making provisions for a loved one, we're here for you.
Power of Attorney & Health Care Representative
Line up trusted advocates to protect your wishes, just in case you need them down the road.
Professional Guardianship Services
Secure urgent advocacy and support for all life's personal, financial, and professional demands.
Get professional help navigating the health care system, along with practical day-to-day needs.
EVEN IF YOU'RE NOT SURE YOU 

KNOW WHAT YOU NEED,

 

LET'S CHAT

.
You're not supposed to have all the answers — we're honored to help.