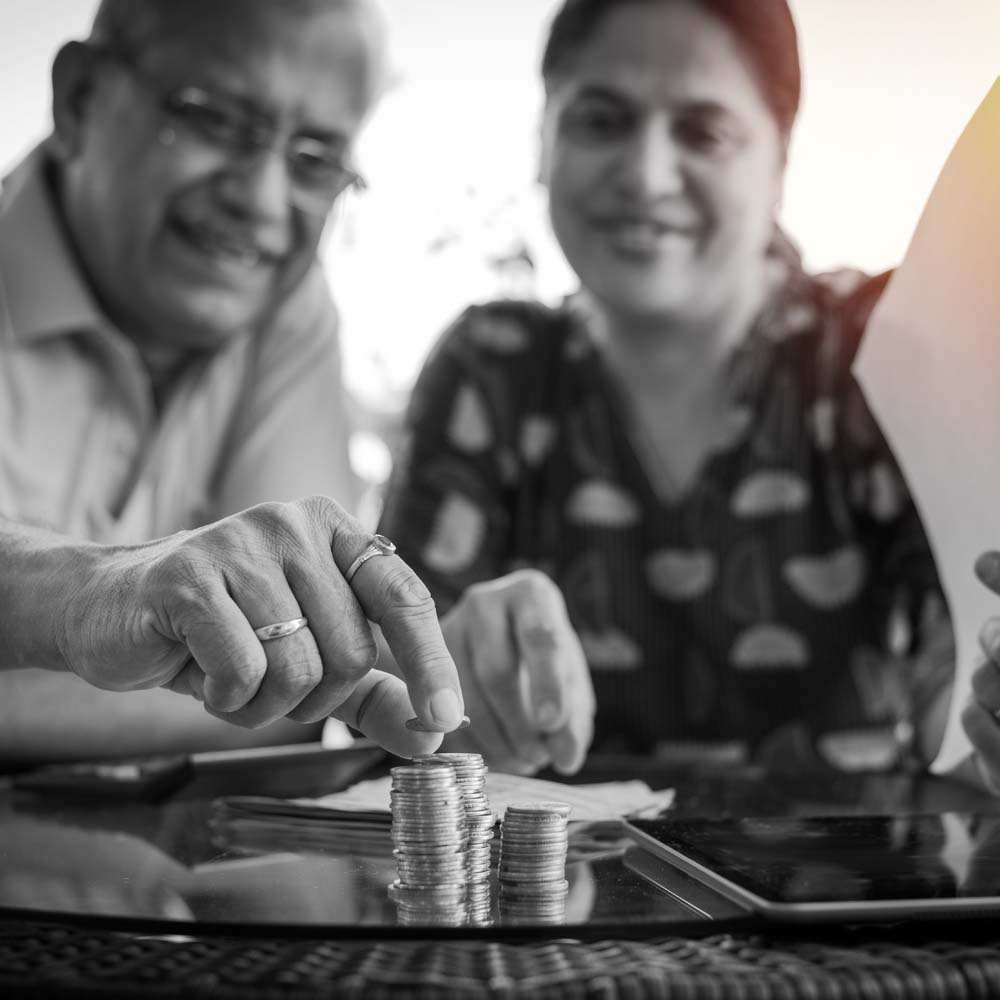 We weren't meant to do it all alone.
Realizing that your loved one has needs beyond what's realistic for you to meet on an ongoing basis can be a source of overwhelm and heartache. Asking for help can be even harder, especially when knowing what you actually need feels fuzzy.
Whether circumstances are hindering you from keeping up with your loved one's care or you are simply longing to be in the relationship without maintaining a caregiver role, Scout's health advocacy and consulting services exist to help you give your loved one the best quality of life possible.
We'll help you navigate a new normal, with confidence.
Less stress on you serves the whole family well.
Our services are managed by registered nurses and can include:
√   weekly check-ins 
√   well-being monitoring
√   doctor appointment accompaniment
√   managing medication pick up & sorting
√   accessing & decoding medical records
√  referrals of quality services for evolving needs
My visit with Jane Malkoff was very useful and reassuring for me. We discussed my preferences for my health care if I should be unable to manage it myself. She asked questions and brought up some things for me to think about. She also mentioned ways in which Scout Advocacy could give me advice with things like choosing a nursing home or arranging for home care. I feel sure that I can rely on Jane to follow my wishes should the need arise.
Judith H.
Indianapolis
We prioritize the whole person.
As RNs, we navigate medical scenarios with expertise. As advocates, we make sure individuality is honored.
We can attend doctor's appointments, make calls to medical professionals, ask questions about or speak up for your loved one's rights and wishes, and keep family members informed.
We can take care of day-to-day details, such as picking up prescriptions, sorting medication, checking blood pressure, making companionship visits, and other custom solutions. 
Our sole interest is your loved one's well-being. We'll make referrals to trusted professionals, such as doctors, home healthcare agencies, cleaners, meal delivery services, and beyond. 
My wife and I feel very good about our son's future being in very capable hands. Having made the decision to go with Scout a few years ago is the best decision we have made to secure a safe, stable and secure life for our son when we are no longer able. It is really hard to put into words how good we are feeling about everything, and how much progress has been made. Thank You.
Joseph and Linda
Carmel, Indiana
The support you long for is in reach.
HERE'S HOW WE'LL HELP YOU GET IT:
01
Schedule a free phone consultation.
We'll listen to the unique needs and challenges you're facing, explain our services, and answer any questions you may have.
02
Determine the next step for your family.
Once we've gotten to know you a bit, we'll determine together whether to start with a fitting service or do a more formal assessment to further understand your needs.
03
Move forward with peace of mind.
With the support of a team who is equipped to help your loved one receive the best possible care and take some of the weight from your shoulders, you can breathe easier. 
Savor the moments that matter to you, and leave the worries with us.
You might still be wondering…
What types of things do you do for a typical client?
We begin with a thorough comprehensive assessment by one of our experienced clinical team members.  Next we create and deliver a customized plan for each individual.  The plan provides advice and information on the various options and resources available,  hands on coordination of resources and services, advocating for best practices to meet each individual's unique needs,  re-evaluating as needs change, communicating with trusted family and medical providers, and keeping you up to date in a timely fashion.  Our approach is a collaborative team model designed to create the highest quality of life.  Here is a list of common types of things we do as a health care navigator:
Assess level and type of care and care plan needed
Create quality care plan and make sure it is functioning
Support and guide with issues around long term care
Advocate for care and quality in the health care system
Coordinate key support entities – doctors, therapists, home care
Arrange for needed services such as legal and financial preparedness
Placement support into assisted living or skilled care
Monitor care in a facility
Medication management support
Assist families with decision making
Accompany to appointments
Provide personal support and encouragement
Anticipate and prepare for future needs
How do I know if it's time to hire an advocate?
You don't need to be in a crisis or even feeling overwhelmed to hire us. We are professionals with many years of experience and our expertise can be useful at any time.
How much do advocacy services cost?
You can view our current fee schedule here. We bill by the hour and the cost of our service greatly depends on your level of need. This can fluctuate day-to-day and depends on many factors including the amount of family support, your current needs, whether or not you are in a crisis, etc.
What if I am unhappy with decisions regarding my loved one's care?
We want you to raise any concerns you have directly with us. We are confident we can work together to find a solution. If we are unable to find a solution, you can choose to terminate our services.
Is health advocacy and consulting the same as home health care?
No. Home health care is hands-on care: getting dressed, help going to the bathroom, help cleaning and cooking meals, etc.
Health care navigation is management of all health care needs such as managing and attending medical appointments, assisting you in finding the best possible long-term care facility, medication management, or assembling the best possible care team. We do not provide hands-on care.
What is your service area?
Our offices are located in Indianapolis and Fishers. Our service area depends on level of need. Some needs can be addressed over the phone, while other times we must do a comprehensive in-person assessment and follow up in-person visits. Generally, if we have to visit a client regularly in their home they must live within two hours of Indianapolis.
Your Free Emergency Preparedness Form
An easy way to organize important medical information for yourself or a loved one.