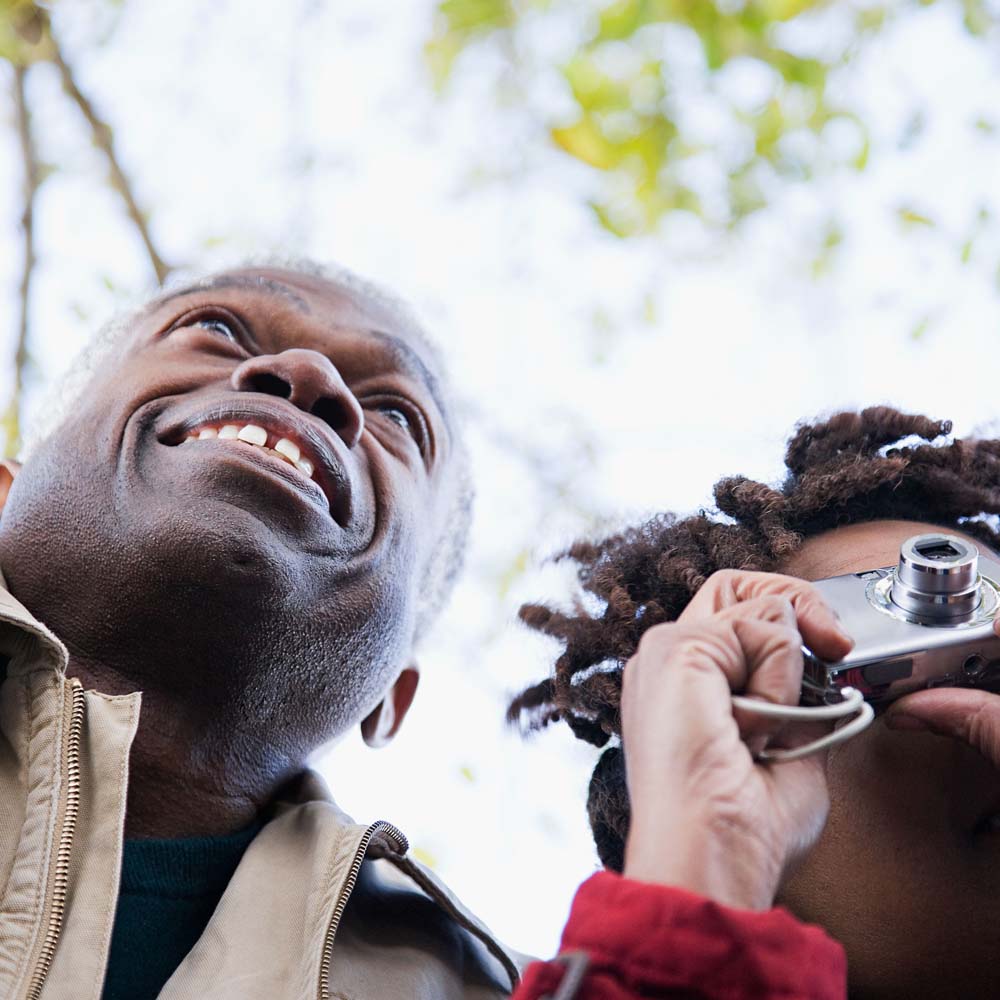 Sometimes love looks like asking for help.
If your loved one needs advocacy beyond what you or a family member can offer, deciding who you can trust can be overwhelming.
At Scout Advocacy, we take the time to fully understand every nuance of your loved one's preferences, then ensure they are honored as needs arise. 
Stepping up doesn't always mean stepping in.
What do professional

guardianship services include?
When you partner with Scout Advocacy, we serve as the guardian of the person and/or estate.
√    protecting your loved ones' assets
√    making careful health care decisions on their behalf
√    defending their right to receive care that reflects their values
√    supporting their overall well-being
"Scout stands ready to meet you at the intersection of legal, financial, medical, and personal advocacy.
Whether you're planning for yourself or seeking support for a loved one with a life-altering diagnosis, you can trust this multidisciplinary team to help you navigate every step of the way with skill and compassion.
I regularly recommend Scout's exceptional services to clients, colleagues, and my own family.
And they exceed expectations every time."
Anastasia Demos Mills
Attorney, Indianapolis
"I have tremendous respect for the Scout Advocacy operations team. Their personal and professional backgrounds uniquely equip them to comprehensively address client matters. When a firm client collaborates with a member of the Scout team, we know they will experience knowledgeable and compassionate service at every step, especially when addressing the more difficult decisions that often accompany the aging process."
Mark W. Holwager, Elder Law Attorney
Holwager & Holwager, Attorneys at Law, P.C.
Individuality matters to us.
Our services cater to each person's specific needs.
Making health care decisions for a loved one can be draining. After being named in legal documents, we can make decisions on your loved one's behalf with compassion and professionalism.
With evolving circumstances, financial decisions can be overwhelming. Once legally named, we can lean on decades of experience to make sound financial decisions on your loved one's behalf.
Managing an estate plan can be incredibly taxing for a busy family member. We can take a plan created by your loved one's attorney and ensure assets are handled as defined.
"Circumstances recently forced me to petition the court to appoint a guardian for my brother who suffers from dementia. I had met Jane Malkoff in the early stages of diagnosing my brother's dementia. When I could no longer provide quality care for him myself, I petitioned the court to appoint Scout Advocacy as his guardian. I was confident she and they would do a good job in caring for my brother. They have remained in contact with me and involve me in their decisions regarding my brother's care. Tonna does an excellent job in overseeing him on a daily basis, and I highly recommend Scout to anyone needing a guardian for a loved one."
Jack H.
Indianapolis
Peace of mind is within reach.
HERE'S HOW WE'LL HELP YOU ACHIEVE IT:
01
Schedule a consultation.
We know you face a big decision. During the free consultation, we'll take all the time needed to get to know one another and discuss your questions and concerns.
02
Get a recommendation of services.
We'll help you think of everything your loved one needs, and then create a plan that utilizes the necessary services to honor wishes and ensure they receive the highest quality of care.
03
Move forward with assurance.
Relax knowing there's a plan in place to ensure your loved one's well-being and a committed team ready to make it all happen. If you need additional support, we're here for that as well.
Savor the people and moments that are 

precious to you; leave the worries to us.
You might still be wondering…
What if I don't agree with a decision regarding my loved one's care?
We want you to raise any concerns you have directly with us. We are confident we can work together to find a solution. If we are unable to find a solution, you will have to petition the guardianship court to remove us as guardian and find a replacement.
What do guardianship services cost?
You can view our current fee schedule here. We bill by the hour and the cost of our service greatly depends on your level of need. This can fluctuate day-to-day and depends on many factors including the amount of family support, your current needs, whether or not you are in a crisis, etc. During the intake process we discuss the cost of services, your financial picture, and whether or not we are a good fit.
What is your service area?
Our offices are located in Indianapolis and Fishers. Our service area depends on level of need. For example, if we are only managing an individual's finances, that individual can be located anywhere in Indiana. If we are managing an individual's health care, then we want to ensure we are close enough to be present when urgent needs arise. Generally, we serve individuals who live within two hours of Indianapolis.
What do you do for a typical client?
We begin with a thorough, comprehensive assessment by one of our experienced clinical team members.  Next, we create a comprehensive, fully customized plan for each individual.  The plan contains action steps regarding the various options and resources available, hands on coordination of resources and services, advocating for best practices to meet each individua's unique needs, re-evaluating as needs change, communicating with trusted family and medical providers, and a financial approach that match the client's long-term needs. 
Our approach is a collaborative team model designed to create the highest quality of life.  Here is a list of common types of things we do as a guardian:
Assess level and type of care and care plan needed
Create quality care plan and make sure it is functioning
Support and guide with issues around long-term care
Advocate for care and quality in the health care system
Coordinate key support entities – doctors, therapists, home care
Arrange for needed services such as legal and financial preparedness
Placement support into assisted living or skilled care
Monitor care in a facility
Medication management support
Transport to and attend medical appointments
Provide personal support and encouragement
Anticipate and prepare for future needs
Pay day-to-day bills
Manage assets including real estate, business assets, vehicles, etc.
Sell property when needed
Work with investment advisors, financial planners, and attorneys to create long-term financial plan
Receive and manage income sources
Are you a guardian but need a little guidance on what to to do?
Provide your name and email and we'll send you our free Guardianship Handbook.