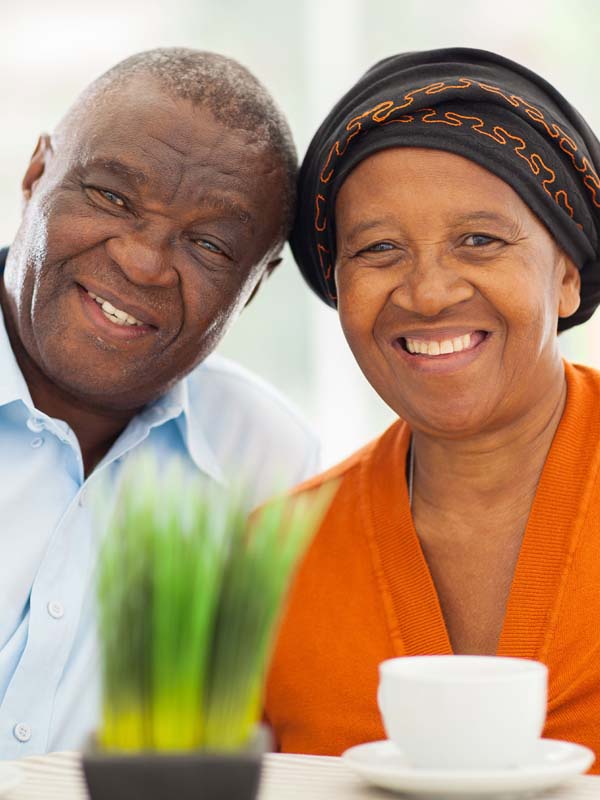 We all deserve someone we can count on.
At some point, many of us will need someone to meet the needs we're no longer able to take care of on our own. It's natural to feel uneasy about how your future may unfold but the best gift you can give yourself is planning ahead for this reality.
Scout Advocacy can help.

By naming us in your power of attorney and health care representative documents, you ensure that you have a professional advocate whenever you need one. We work hard to fully understand every nuance of your preferences. Then, we'll be committed to honoring your wishes and helping you experience the best quality of life, no matter what. 
You can count on us.
What does fiduciary

support include?
When you partner with Scout Advocacy, we are listed in legal
documents as your power of attorney and/or health representative.
√ protecting your assets
√ making health care decisions on your behalf
√ defending your right to receive care that reflects your values
√ supporting your overall well-being
Individuality matters to us.
Our services cater to your specific needs.
We can be named in legal documents to take care of financial transactions, and health care decisions.
We can manage long-term trust fund arrangements, such as charitable giving or supporting a child.
We can manage an estate plan created by your attorney and assure assets are handled according to your wishes.
My wife and I feel very good about our son's future being in very capable hands. Having made the decision to go with Scout a few years ago is the best decision we have made to secure a safe, stable and secure life for our son when we are no longer able. It is really hard to put into words how good we are feeling about everything, and how much progress has been made. Thank You.
Joseph and Linda
Carmel, Indiana
Peace of mind is within reach.
HERE'S HOW WE'LL HELP YOU ACHIEVE IT:
01
Schedule a consultation.
We know you face a big decision. During the free consultation, we'll take all the time needed to get to know one another and discuss your questions and concerns.
02
Make your wishes known.
As our client, we'll help you think of everything in order to build a secure plan for your future. Then, we'll meet once a year (or as needs arise) to make sure we stay up to date on your circumstances and wishes for the future.
03
Face the future with assurance.
With a plan in place for the things that matter most, you can look ahead with confidence. We're here for you and ready to help when you need us.
Enjoy your golden years; leave the worries to us.
You might still be wondering…
How much do your services cost?
You can view our current fee schedule here. We bill by the hour and the cost of our service greatly depends on your level of need. Your needs fluctuate day-to-day and depend on many factors including the amount of family support, your medical needs, whether or not you are in a crisis, and whether we are handling your finances and health care or just one or the other. During the intake process we discuss the cost of services, your financial picture, and whether or not we are a good fit.
What if I have a family member that wants to be involved in my care?
We encourage family members to be involved. We love to work with family members to ensure the highest quality of life for our clients.
What if I'm unhappy with your services?
We want you to raise any concerns you have directly with us. We are confident we can work together to find a solution. You can choose to terminate our services if we are serving as your power of attorney and/or health care representative.
How can I (or my family) be certain my finances are handled properly?
We have multiple internal checks and balances in place to ensure your assets are safe. We also provide regular, detailed reports so you can be sure that every cent is being tracked.
My circumstances aren't urgent; when is the right time to line up services?
The earlier the better! You can call us at any time to see if we are a good fit for your future needs. It is best to plan for your future before you are in a crisis.
Do you prepare wills, power of attorney, and health care representative documents?
No. We are not a law firm and cannot prepare these documents for you. We do have an extensive network of trusted attorneys and we are happy to introduce you to one of them.
What is your service area?
Our offices are located in Indianapolis and Fishers. Our service area depends on level of need. For example, if we are only managing an individual's finances, that individual can be located anywhere in Indiana. If we are managing an individual's health care, then we want to ensure we are close enough to be present when an urgent need arises. Generally, we serve individuals who live within two hours of Indianapolis.
What do you do for a typical client?
Our role in a case depends on the level of need. If an individual is healthy and stable, we might not have to step in right away. Once their needs increase, we can be present to help. For example, if a client experiences a health crisis and then needs ongoing advocacy, then we are present during and after the crisis.
Other individuals need assistance with all aspects of their health care and finances. In those situations we can do the following:
Assess level and type of care and care plan needed
Create quality care plan and make sure it is functioning
Support and guide with issues around long-term care
Advocate for care and quality in the health care system
Coordinate key support entities – doctors, therapists, home care
Arrange for needed services such as legal and financial preparedness
Placement support into assisted living or skilled care
Monitor care in a facility
Medication management support
Transport to and attend medical appointments
Provide personal support and encouragement
Anticipate and prepare for future needs
Pay day-to-day bills
Manage assets including real estate, business assets, vehicles, etc.
Sell property when needed
Work with investment advisors, financial planners, and attorneys to create long-term financial plan
Receive and manage income sources
Get your Free Personal Asset Inventory
This invaluable tool will help you manage your finances and help others locate important information in the event of a crisis.